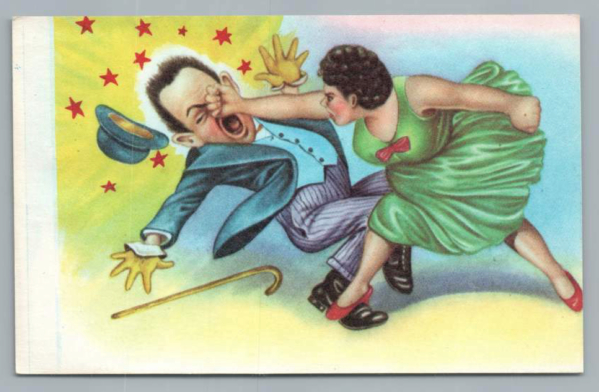 So this happened and I want to talk about it.
I went to a new medical facility to see my doctor, who moved recently. The tech, who checked me in, was a middle aged man who took my vitals etc.
So I was sitting on the little exam table and my back was to him. And then suddenly I felt him stroking my back tattoo.
My head snapped around and I stared at him. He said, "Oh, I'm like a monkey. When I see something I like, I just have to touch it."
No apology. Not even a shred of remorse or shame.
So I'm gonna take you thru my thought process about what happened next folks.
—I thought about hurting him physically and decided not to.
—I thought about whether I wanted to say something to my doctor.
—I decided to give myself time to cool off before doing anything. I have a hot temper when men invade my space or try to touch me without my consent, because I'm simply a pretty private person, and I also have a lot of dignity about my bodily integrity. Plus this guy was a medical tech. I knew damned well he knows that what he did was wrong and inappropriate. His comfort with it means he'd done it before, a lot probably.
So I went thru the visit with my doc. I got what I needed that day. I went home and took time to cool off. Then I sent an email to the practice describing what happened.
He has subsequently been fired.
When I have told this story to women, I have had women burst out in tears telling me something like this happened to them and they never did anything about it. In many cases they were a teenager, or a very young woman.
Don't take it. Just don't take it.
You don't have to say anything at the time. Keep yourself safe. You can follow up later. It's alright. But say something, because people like this guy do this kind of thing over and over and over, and it's not okay.
Women have the right to not be harassed or inappropriately touched in medical appointments. And people in medicine know not to do this. They are trained not to do this.
Stay strong ladies. Be a warrior. I support you.